Variations III
Sir William Russell Flint
P.R.A., P.R.W.S., R.S.W., R.O.I., R.E.
---
---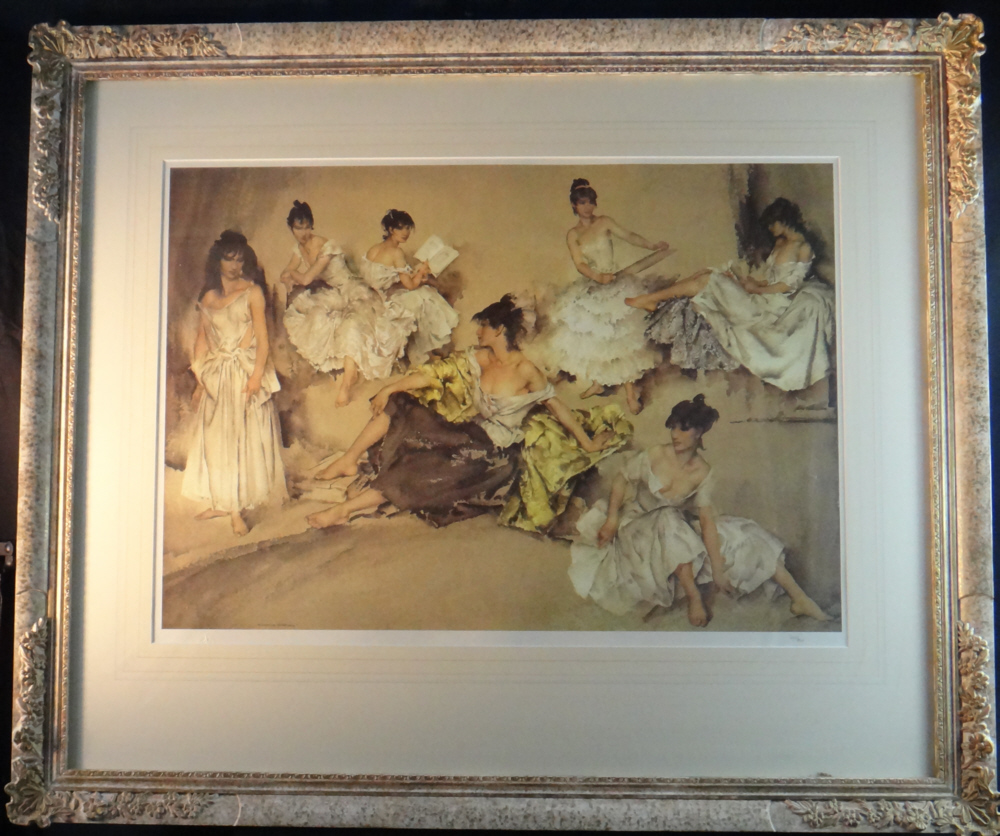 'Variations III'
Date of Publication March 1986.
Limited Edition print of 850.
Image size 19" x 26.5".
"We have all seen countless sheets of studies in chalk, pen and wash and all sorts of media, but seldom if ever in watercolor.
On paper toned by myself it has been interesting to build up these groups unhurriedly and carefully." Sir William Russell Flint
Another painting with many studies of Ceciila Green in beautiful long flowing dresses; Russell Flint, doing what he does best, in an almost effortless style.
The setting for this painting was undoubtedly his studio in Peel street.
A blue plaque indicates that the artist, Sir William Russell Flint, "lived here 1925 - 1969".
The plaque is attached to a boundary wall of Peel Cottage on the north west side of Peel Street.
L.S. Lowry