The Pink Frock
Limited Edition Print
Sir William Russell Flint
P.R.A., P.R.W.S., R.S.W., R.O.I., R.E.
Over thirty years specializing in Russell Flint prints and paintings and widely regarded as the world's leading authority.
d@art.info

01623 799 309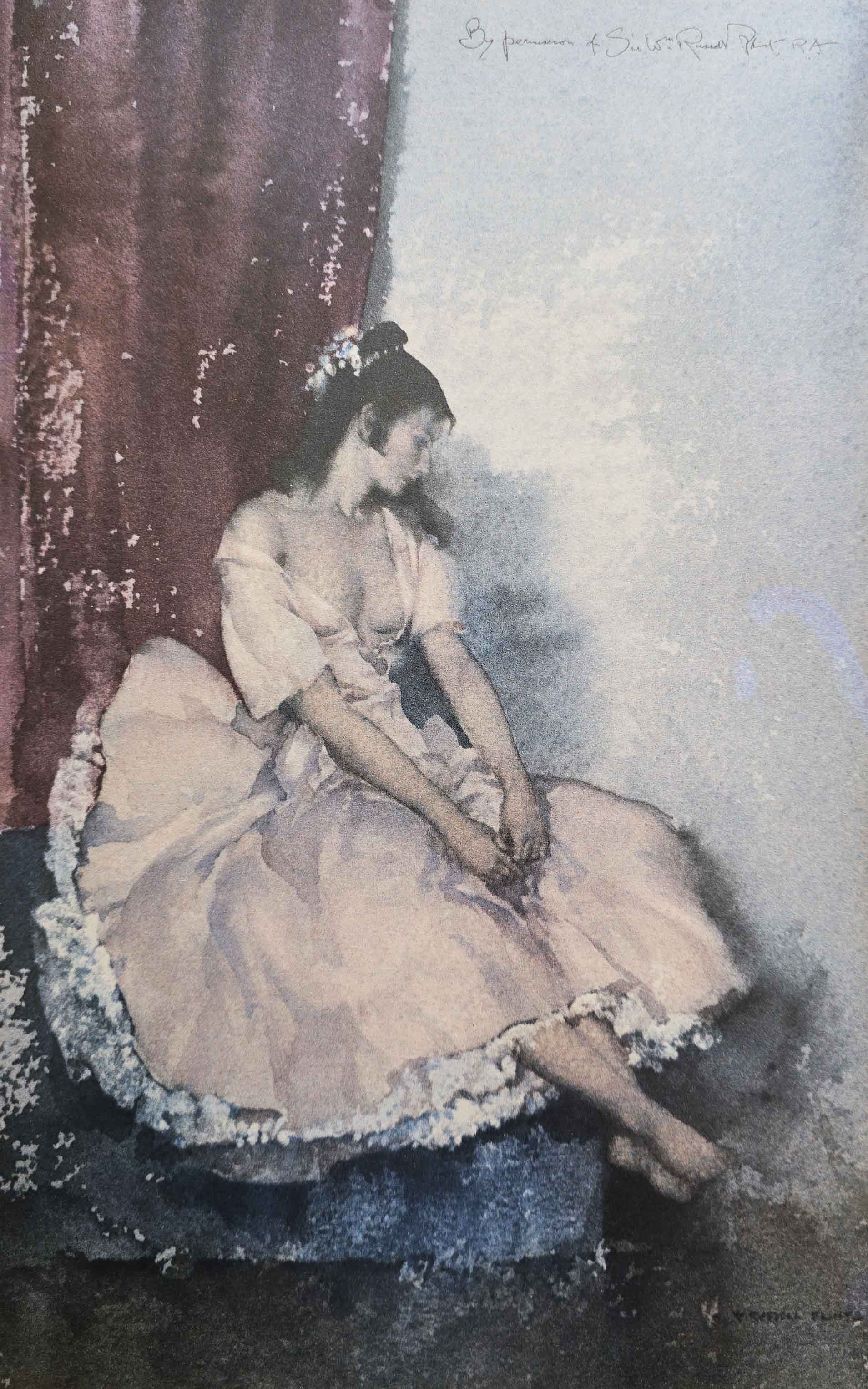 'The Pink Frock'
Limited edition of 856
Published 1970.
Image size 8.25" x 11.5"
Published as a pair with 'The Mauve Frock'
---
The history of Russell Flint. 1880-1969.
Recognized worldwide as a master of watercolour painting, Sir William Russell Flint's work enjoys the prominence of some of the finest and most experienced paintings of our time.
Other world renowned artists that we highly recommed viewing/purchasing, is the wildlife paintings view
here
of David Shepherd. His signed prints
and paintings are a stunning portrayal not only of the animals he paints, but of the atmosphere and landscapes throughout the world. It must be mentioned that the work of one particulary successful artist some forty to fifty years ago has now moved into enormous prominence both artistically and financially. The signed prints and paintings of L.S.Lowry are increasing in value on a regular basis and his work has now become of greater value than many modern masters.
View
here.