Salamanders, St. Tropez
Sir William Russell Flint
P.R.A., P.R.W.S., R.S.W., R.O.I., R.E.
---
---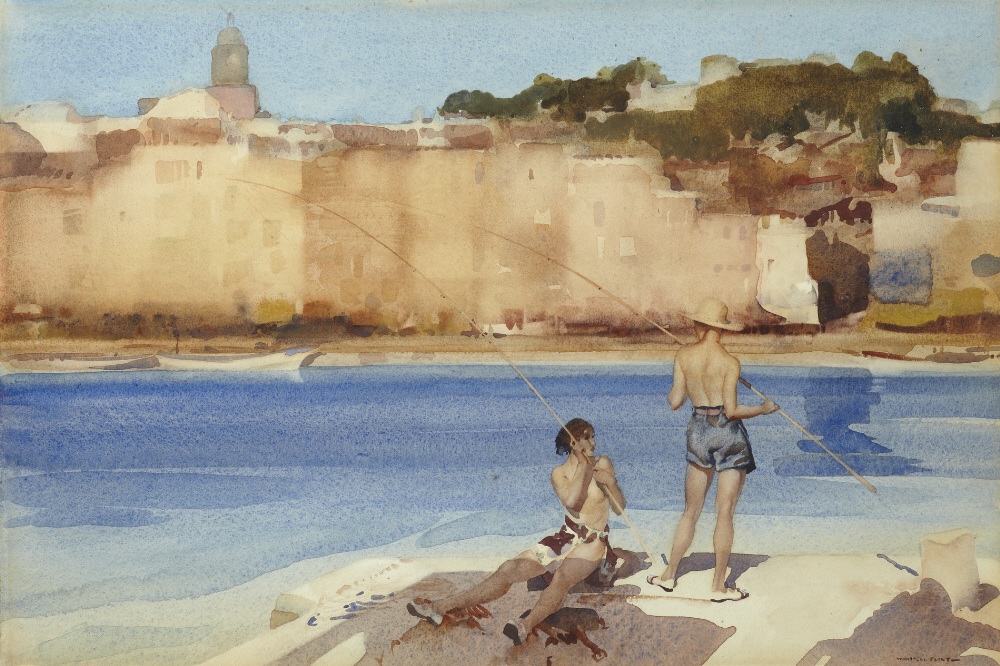 SALAMANDERS, ST-TROPEZ
SIR WILLIAM RUSSELL FLINT P.R.A., P.R.W.S., R.S.W., R.O.I., R.E. (SCOTTISH 1880-1969)
Signed, watercolour
33cm x 49.5cm (13in x 19.5in)
Estimate: £ 8,000 - £ 12,000
I can only assume they are fishing for Salamanders
Saint-Tropez was a military stronghold and fishing village until the beginning of the 20th century.
It was the first town on its coast to be liberated during World War II as part of Operation Dragoon. After the war,
it became an internationally known seaside resort, renowned principally because of the influx of artists of the French New Wave in cinema and
the Yé-yé movement in music.
It later became a resort for the European and American jet set and tourists. Saint Tropez is a town on the French Riviera, 68 kilometres (42 miles) west of Nice and
100 kilometres (62 miles) east of Marseille in the Var department of the Provence-Alpes-Côte d'Azur region, Southern France.