Bamburgh Sands
Original Watercolour Painting
Sir William Russell Flint
P.R.A., P.R.W.S., R.S.W., R.O.I., R.E.
d@art.info

01623 799 309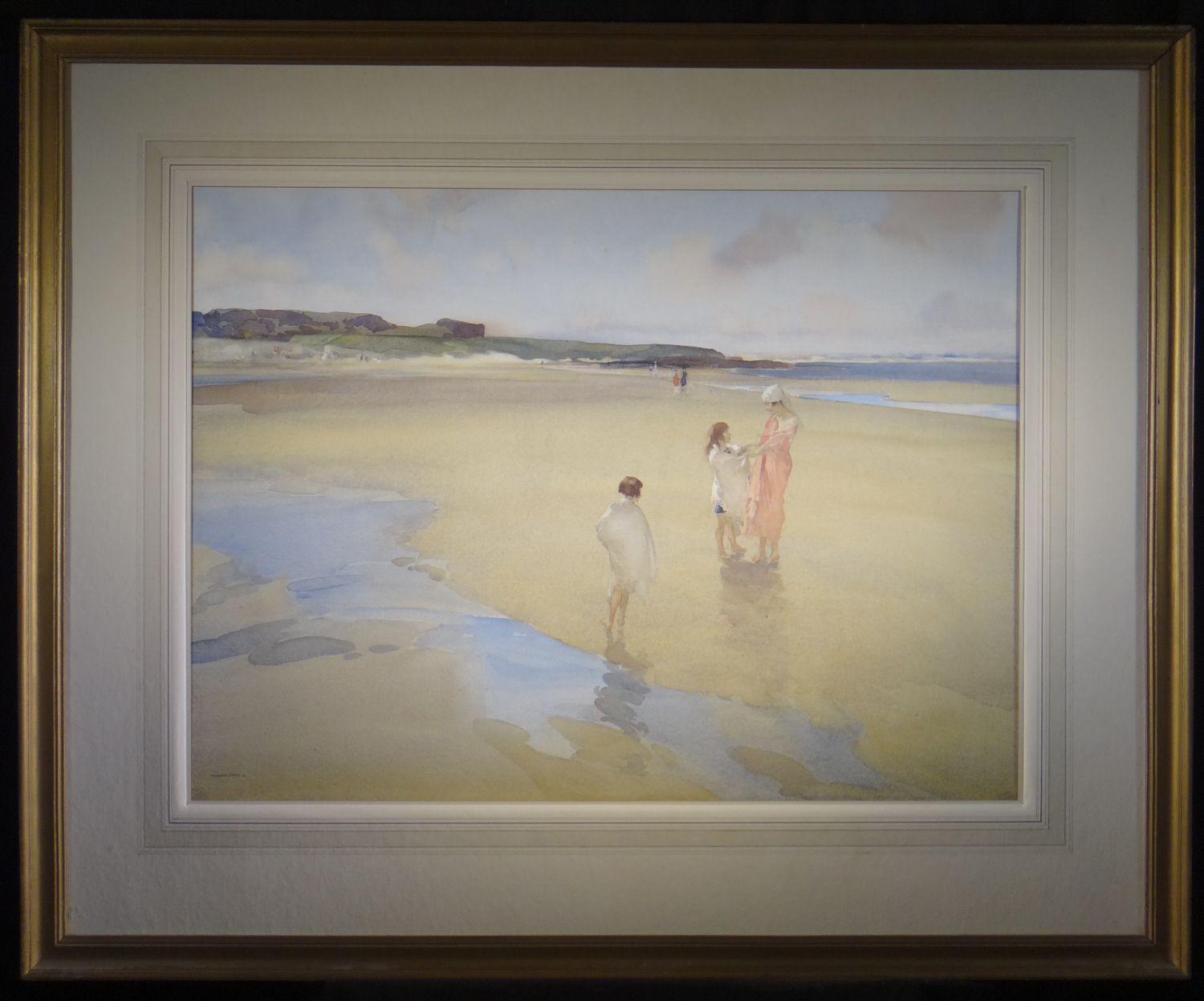 'Bamburgh Sands'
Original watercolour
Image size:- 19.5 x 26.3in (49.5 x 66.5cm.)
SIR WILLIAM RUSSELL FLINT P.R.A., P.R.W.S., R.S.W., R.O.I., R.E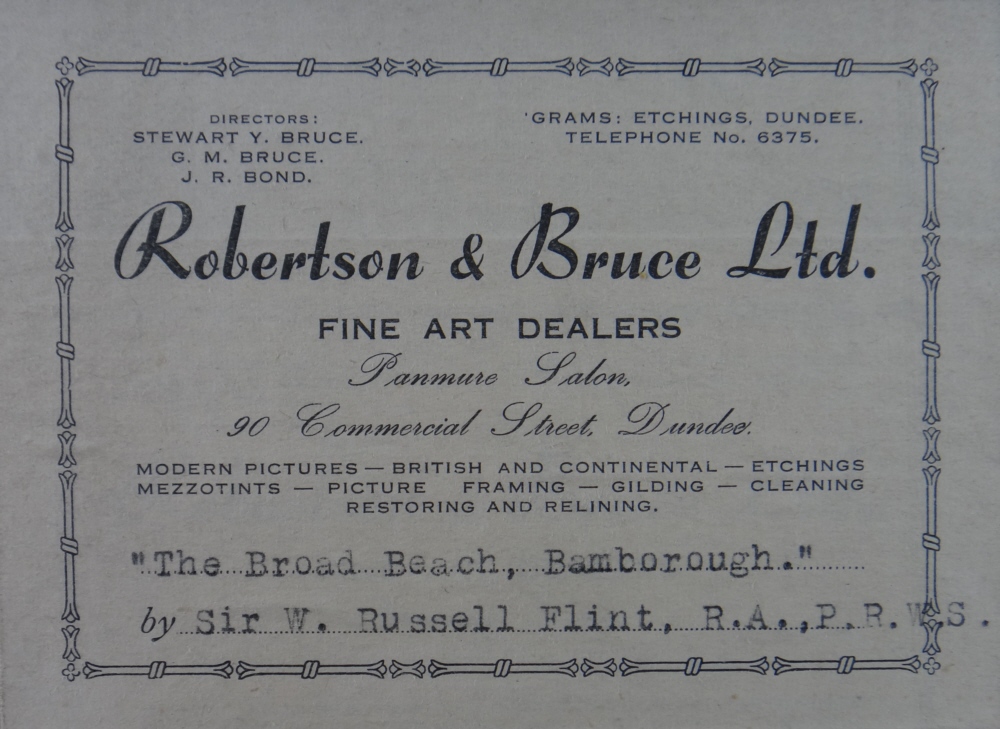 One of the most beautiful beaches along the coast of north-east England.
Russell Flint enjoyed visiting and painted many scenes in the area
He has painted many scens from this coast, some of which have been published.
This is a particularly delightful scene.
The portrayal of sand and water in his paintings is arguably one of the
most difficult to achieve with watercolours, but Russell Flint's professionalism show the great skill he has in order to master these sublects.