Morning Dinard
Sir William Russell Flint
P.R.A., P.R.W.S., R.S.W., R.O.I., R.E.
---
---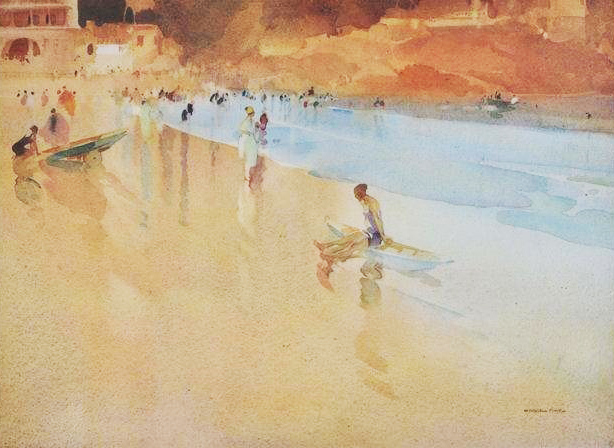 'Morning Dinard'
Limited edition print of 850
Published 1982 by Cavendish
Image Size 9.75" X 13"
Russell Flint's mastery of the effect of water on sand.
Reminiscent of some of his very early work 'Wet Sands Bamburgh', and was presumably painted on one of the many holiday trips which he took with his family in the 1930s.
The original painting is in th Bristol City Museum and Art Gallery.
There is no 'second' edition of these prints, these are the original signed, limited editions that have over the years become highly collectable and
sought after works of art, some of which are over seventy years old. Should you wish to explore the area in France that Sir William spent so much of his time; This holiday house in the Dordogne can provide
a beautiful experience for those who enjoy the countryside and wish to visit the many towns and villages of great character.
here