Madame du Barry
Sir William Russell Flint
P.R.A., P.R.W.S., R.S.W., R.O.I., R.E.
---
---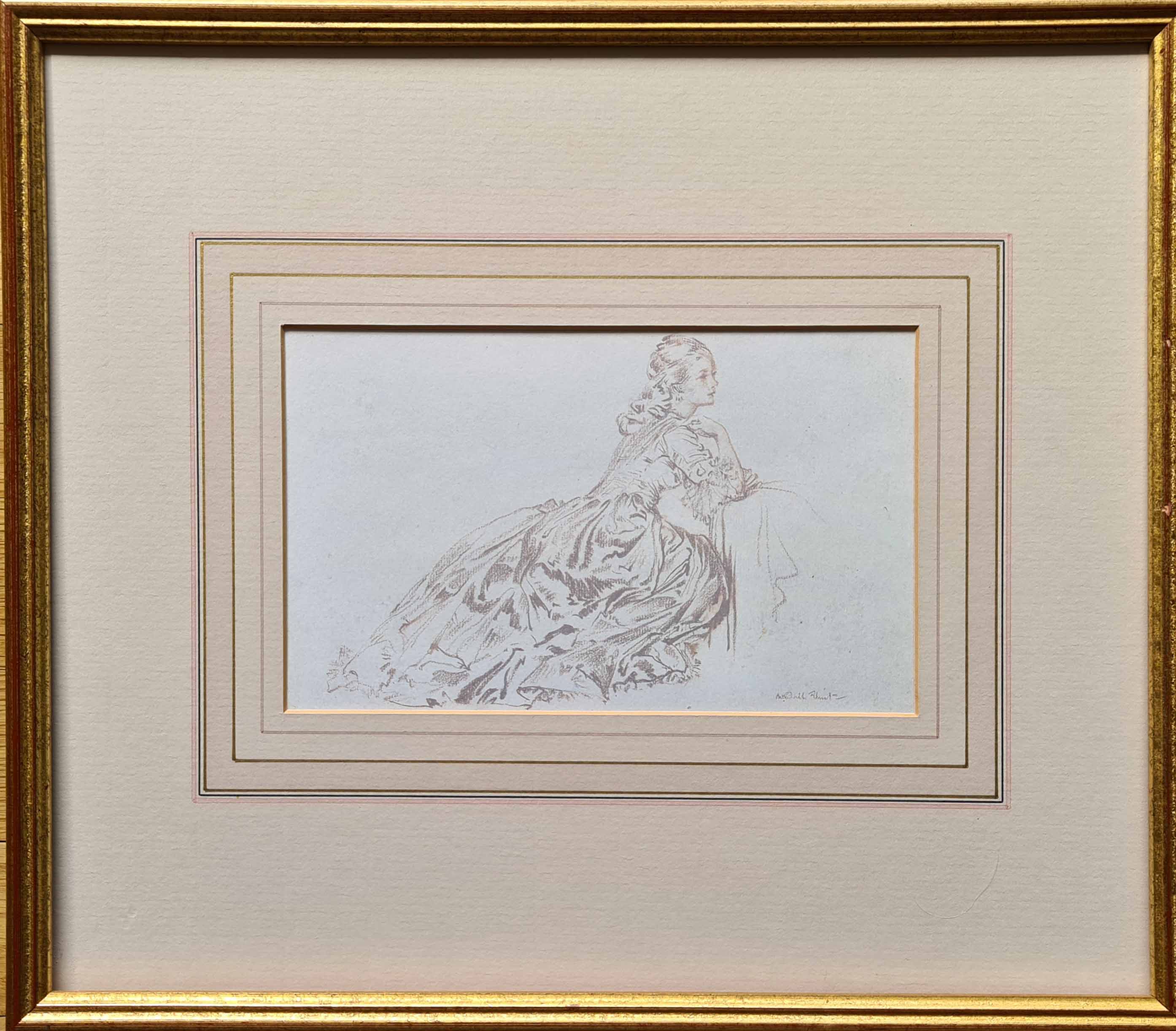 'Madame du Barry'
Print
Image size .
Complete with framing, as shown.
£ 35
Jeanne Becu was born at Vaucouleurs, in the present-day Meuse department in Lorraine, France, as the illegitimate daughter of Anne Becu, a seamstress.
Jeanne's father was possibly Jean Jacques Gomard, a friar known as frere Ange.
During her childhood, one of her mother's acquaintances, Monsieur Billiard-Dumonceaux, and possibly father of Jeanne's half-brother Claude
took both Anne and three-year-old Jeanne into his care when they traveled from Vaucouleurs to Paris and installed Anne as a cook in his Italian mistress's household.
Little Jeanette was well liked by Dumonceaux's mistress Francesca (known in French as Madame or La Frederique), who pampered her in all luxury.
Dumonceaux funded Jeanette's education at the Couvent de Saint-Aure.
You may be interested to view two of our websites featuring the work of highly regarded wildlife artist, David Shepherd read
more
and the signed prints and drawings of Britain's most sought after artworks by
L.S. Lowry
.
d@art.info

01623 799 309