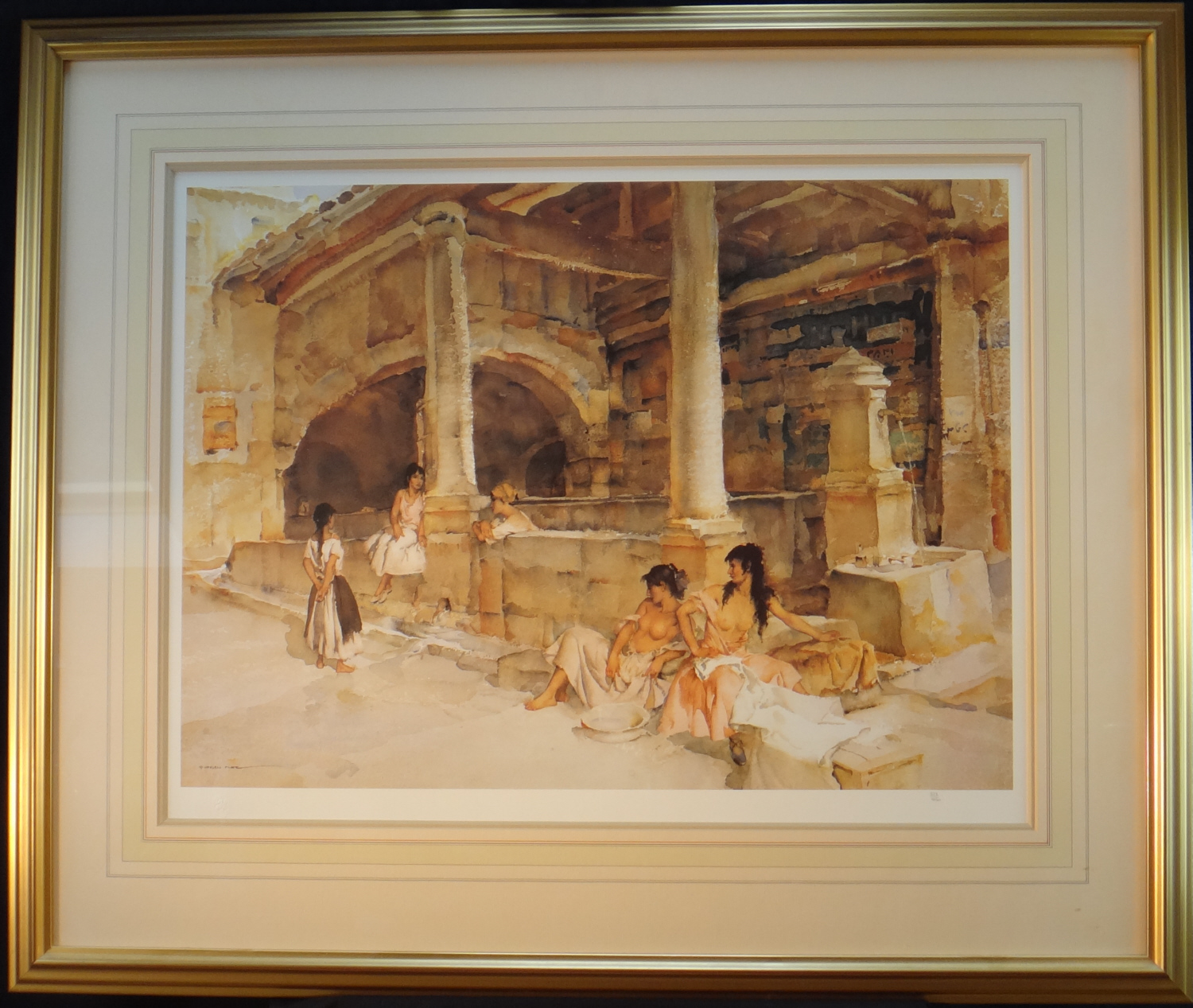 'Gossip St. Jeannet'
Limited edition of 850
Published; September, 1990
Image Size 19.25" x 26.25" .
"This nineteenth century lavoir can still be seen in the small hill town of St. Jeannet; 6 miles North west of Nice."
---
This lovely town is located nestled into the foot of a cliff and is still a beautiful place to visit as a tourist. Summing typical small-town local French living and architecture.
The subjects here gossiping near a local water source are in the town square. Although the pillars are no longer as they were the fountain is.
This signed limited edition is one of 850 produced using the process known as offset litho.
Recognized worldwide as a master of watercolour painting, Sir William Russell Flint's work enjoys the prominence of some of the finest and most experienced paintings of our time.
You may also be interested to view two of our websites featuring the work of highly regarded wildlife artist, David Shepherd read more
and the signed prints and drawings of Britain's most sought-after artworks by L.S. Lowry read more here. Sir William Russell Flint paintings
and signed prints for sale.
Should you wish to explore the area in France that Sir William spent so much of his time; This holiday house in the Dordogne can provide
a beautiful experience for those who enjoy the countryside and wish to visit the many towns and villages of great character.