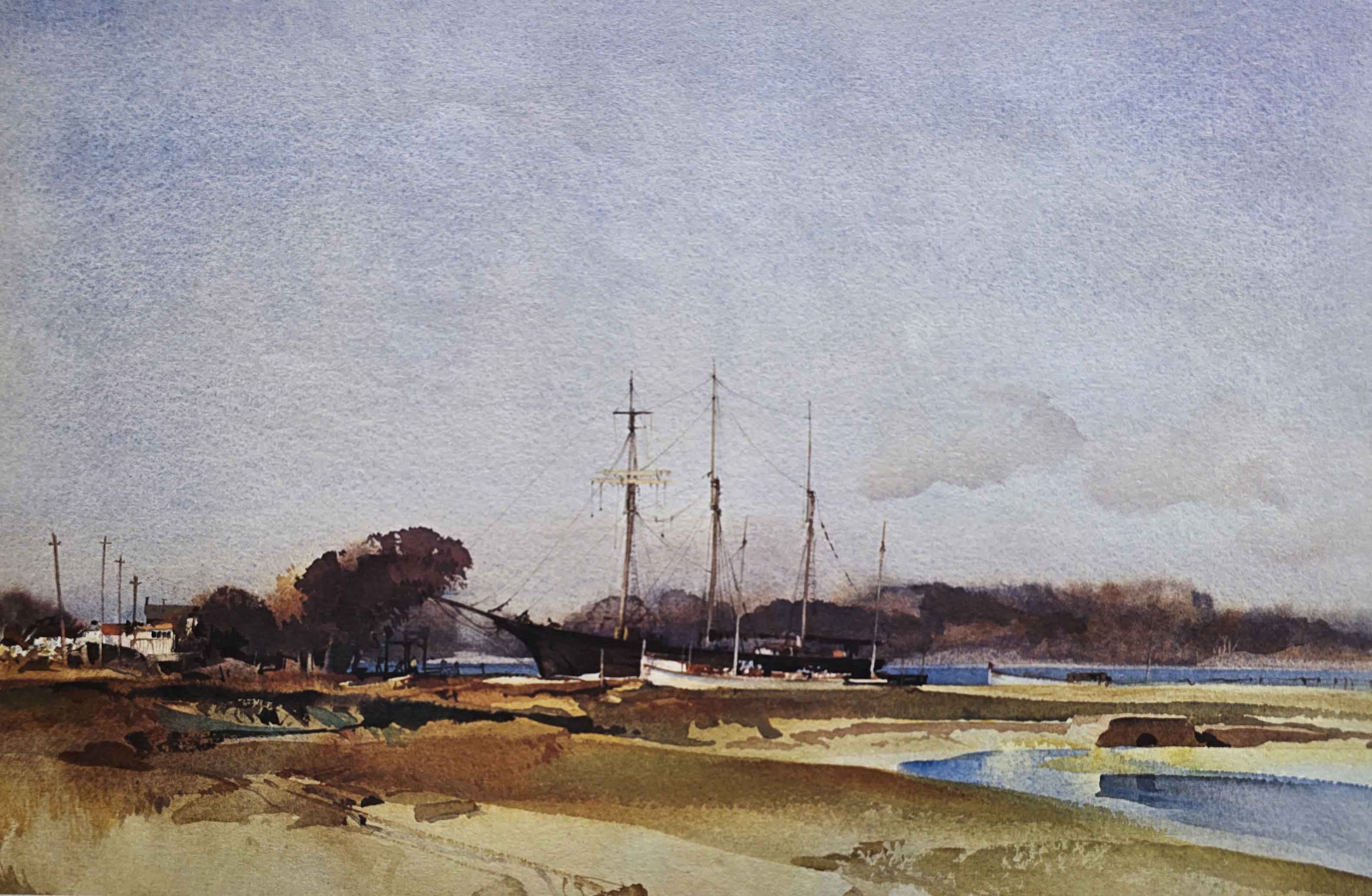 'The Francis and Jane at Birdham'
Limited edition of 1000
Published 1983
Image Size 19" X 12.5".
Mint condition, never been framed


---
We have several copies of this title that have not been signed, these can be purchased for a fraction of the price of the signed limited edition.
Published by the Hereford city museum and art gallery in 1983.
This large sailing ship still standsproud in Birdham.
Birdham is a village and parish in the Chichester District of West Sussex, England.
It is located on the Manhood Peninsula, about five miles south west of the city of Chichester.
The Frances and Jane is a tall ship moored at Birdham,
I have unsuccessfully tried to find out a little history on the ship, as undoubtedly she has travelled across the world, as a passenger ship or cargo ship.
Russell Flint much of his later years travelling through France and painting the rural landscapes adorned with his favourite model Cecilia Green.
David Shepherd
L.S. Lowry