Flowers in the Cloister
Sir William Russell Flint
P.R.A., P.R.W.S., R.S.W., R.O.I., R.E.
---
---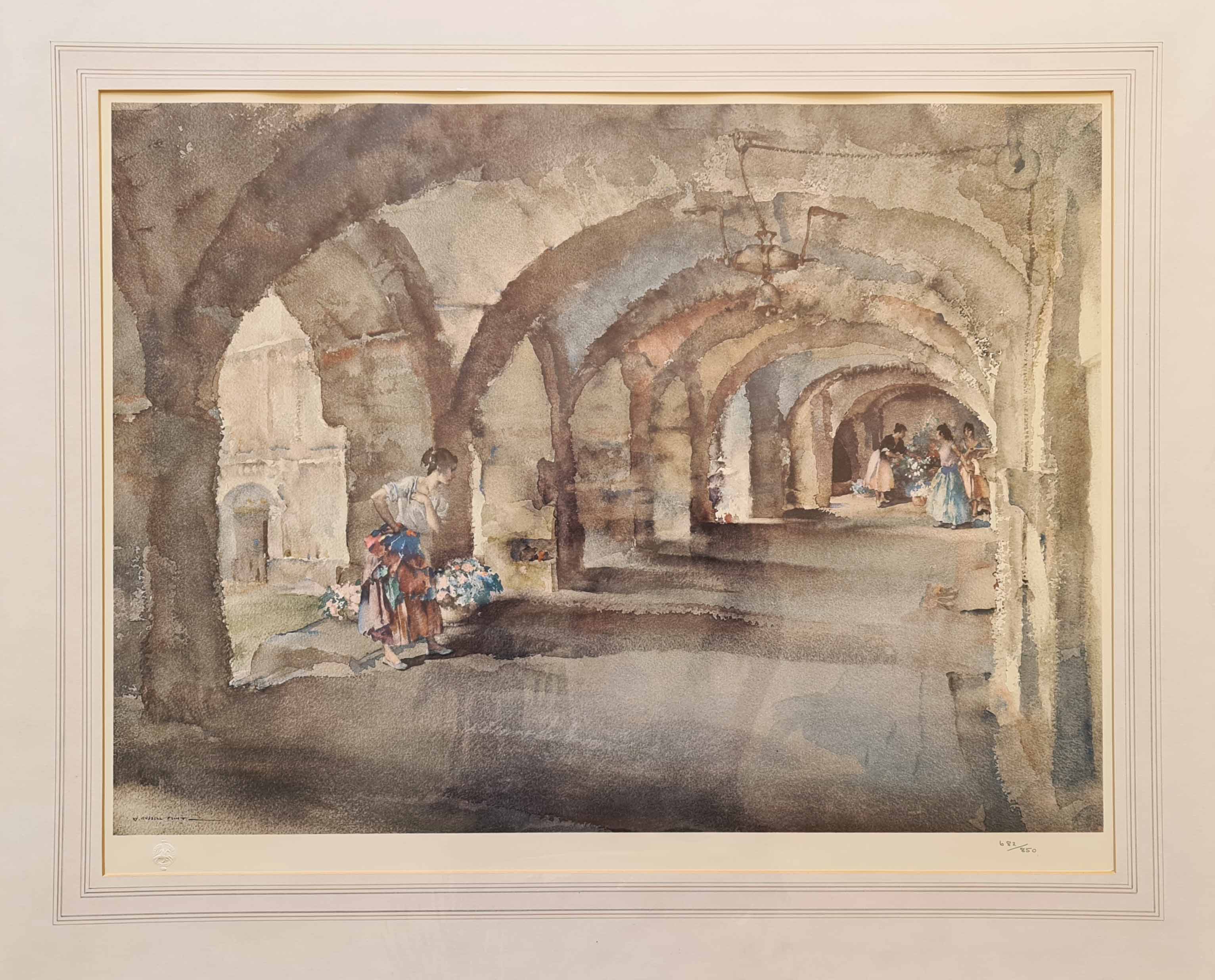 'Flowers in the Cloister'
Limited edition of 850
Published:- November, 1976.
Image size:- 19.5" X 26.5"

---
La Voulte is an unpretenious provincial town on the west bank of the Rhône, some 70 miles south of Lyon.
It holds a strategic position at the point where the River Drôme joins the Rhône
and the town is dominated by a medieval fortress dating from the time of the Duchy of Burgundy.
The whole château is illustrated in the signed limited edition print titled 'La Voulte sur Rhône'.
In the inner courtyard of the fortress is the chapel and a cloister walk which Russell Flint graced with a flower seller.
Without her, the whole subject would be flat and lifeless; with her, there is depth colour and an ageless charm which such buildings exude.
d@art.info

01623 799 309