Florentine Masquerade
Sir William Russell Flint
P.R.A., P.R.W.S., R.S.W., R.O.I., R.E.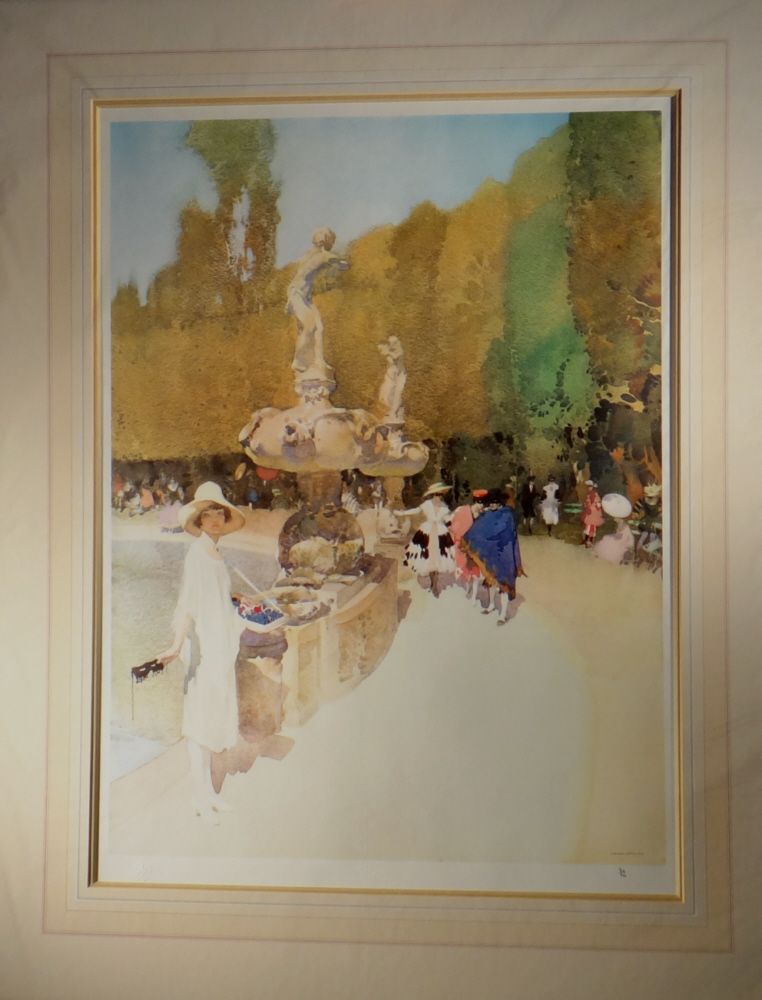 'Florentine Masquerade'
Limited edition of 750
Published; 1992
Image Size 27.8" x 19.8".
A beautiful early work painted in the Boboli Gardens, Florence and presented
to the Victoria and Albert Museum by Sir William's relative by marriage, Admiral Seuter.
Florence is known as the capital of Italy's Tuscany area, with works housed in the city's gallery by Michelangelo and Botticelli.
In fact 1865 to 1871 Floernce was the capital of the kingdom of Italy.
It is considered by many as the birth place of Renaissance.
The Boboli gardens are regarded as a most beautiful and historic parts of Florence, containing parks , the magestic palace and many trees dating back hundreds of years.
For the sheer changing colours alone, thisis an artist's paradise.
---
You may be interested to view two of our websites featuring the work of highly regarded wildlife artist, David Shepherd
read
more
and the signed prints and drawings of Britain's most sought after artworks by L.S. Lowry
read
more