Dos Cabreras
Francis Murray Russell Flint
---
---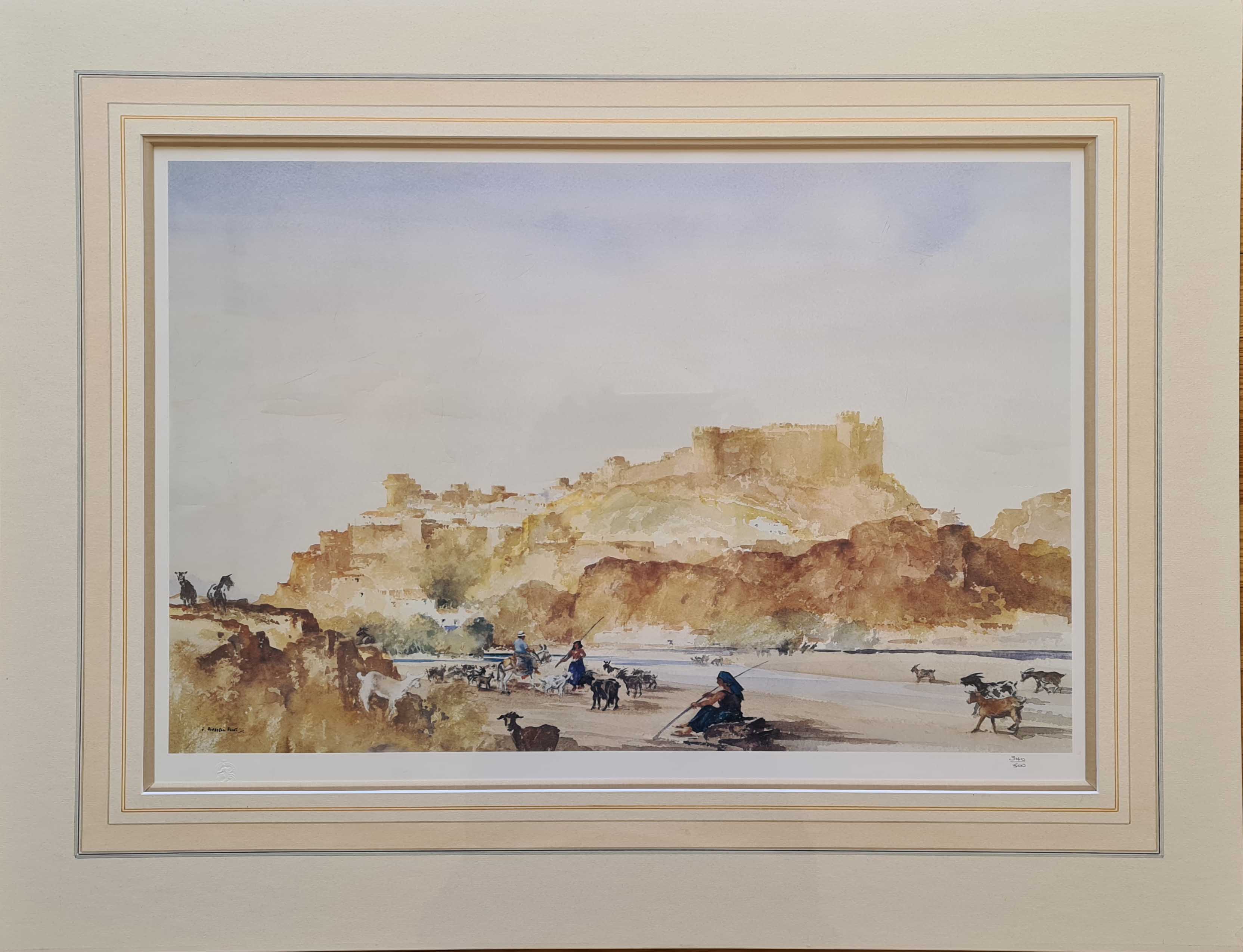 'Dos Cabreras'
Limited edition of 500
Published .
Image size 16" x 24"

---
Francis Murray Russell Flint (ROI, SMA 1915-1977)
Francis Murray Russell Flint, born 3rd June, 1915
was the son of Sir William Russell Flint,
He became an accomplished artist in his own right and in fact became president ofthe Royal Watercolour Society
He also enjoyed travelling throughout Europe, in the earlier days, he would accompany his father andwe can see a painting entitled 'My Father painting at Brantome.' which was published as a signed limited edition.
Dos Cabreras is one of the many villages that Frances Murray Russell Flint visited during his travels in Spain (where he eventually settled and made his home).
Goat herders by the river, (water is always an important consideration in such climates.) with the town in the distance on a hill.
His father, visited Spain only twice, but most of his well known paintings included gypsy girls in a Spanish costume.