---
The Circular pool, Bath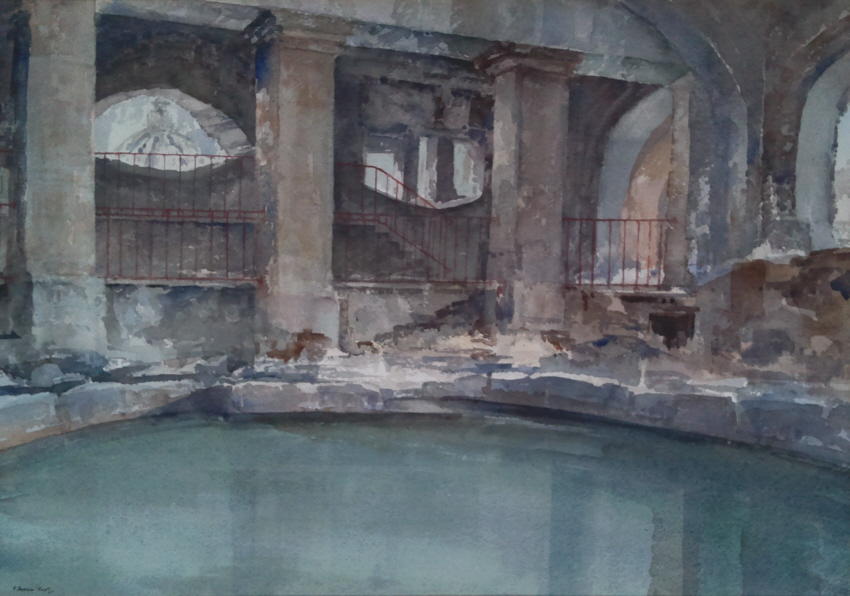 The Circular Pool, Bath
signed 'Francis Murray Russell Flint' July 1974
Image size 21" x 14.5"
Signed and titled on the reverse
Complete with wash/line french bound mount
This ancient Roman Bath still exists today and is a striking reminder of the days when Britain was ruled by the Roman empire.
Many hundreds of years ago, the Romans tuned the town of Bath into a luxurious spa town where people could visit and relax or be healed by the soothing waters.
They developed a heating system for the water and brought many 'modern' innovations to Britain who was by comparison, not very developed.