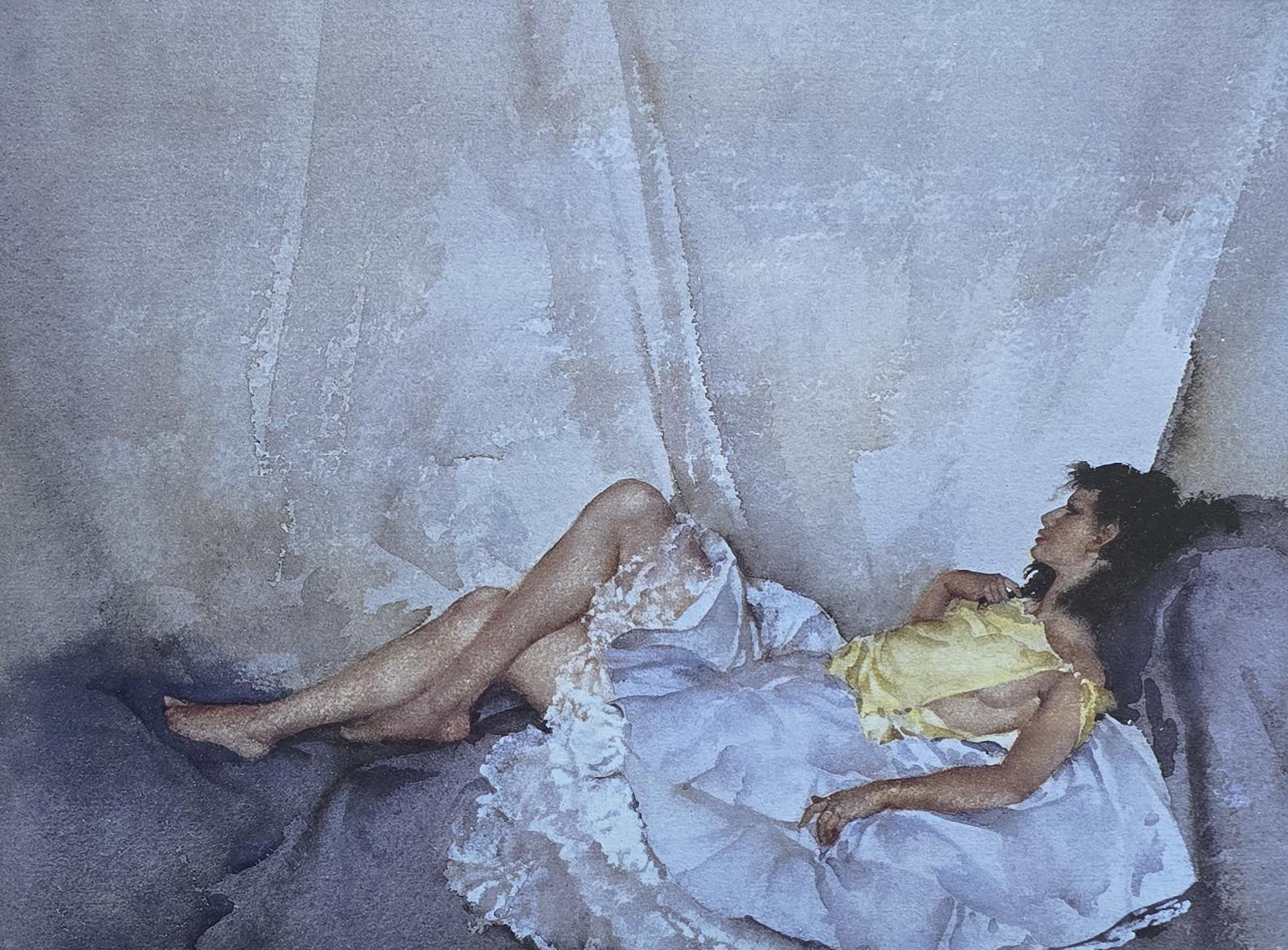 'Cecilia Reclining'
Limited edition of 750
Published 19th November, 2000
Image Size 10.5" X 14.75".

---
This beautiful painting is Cecilia reclining on a chaise longue in the Campden studio.
A classic Russell Flint watercolour, illustrating his many painting techniques, and talents.
It has been published as an unsigned limited edition in 2000 by Russell Flint's daughter in law, Susan Russell Flint.
The quality of publication is good, and lightfast inks were used, making this image a collectable item.
Should you wish to visit our studio, with a view to purchasing work,
Please send me an email or phone to arrange an appointment.
We hold the largest collection of Sir William Russell Flint's work in the country, and pride ourselves on fine customer service and of course the most competitive prices.