Breakfast in the P&eacuterigord
Signed limited edition book
Sir William Russell Flint
P.R.A., P.R.W.S., R.S.W., R.O.I., R.E.
---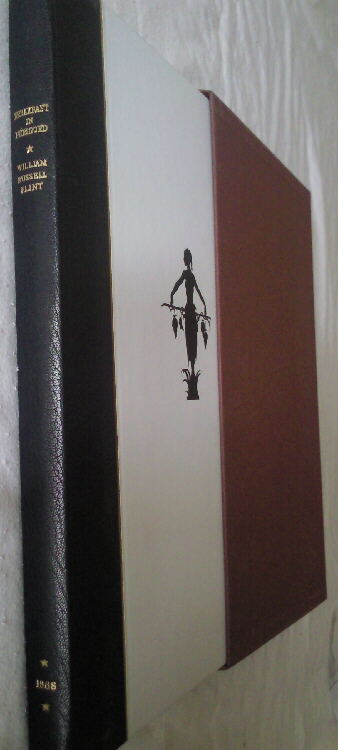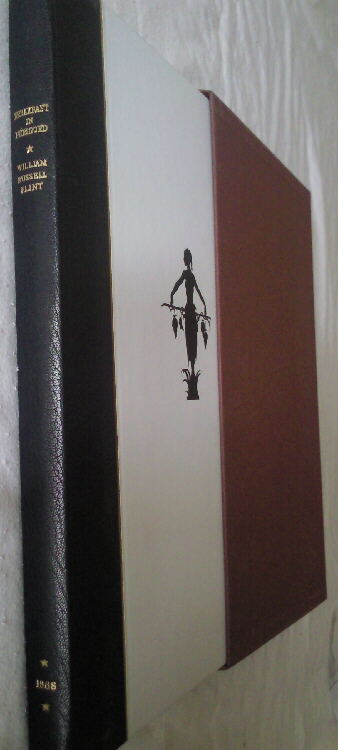 "Breakfast in Perigord"
Signed, Limited edition of 525 copies (of which 475 were for sale) Edition number 73
Date of publication 1968
Signed by Sir William Russell Flint
mint condition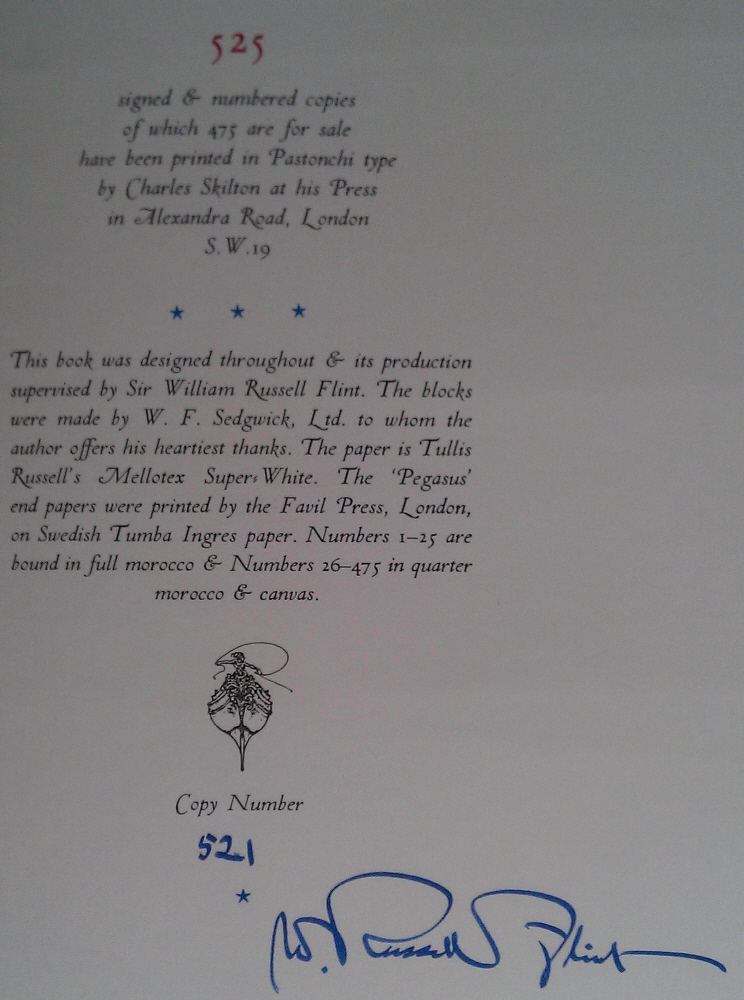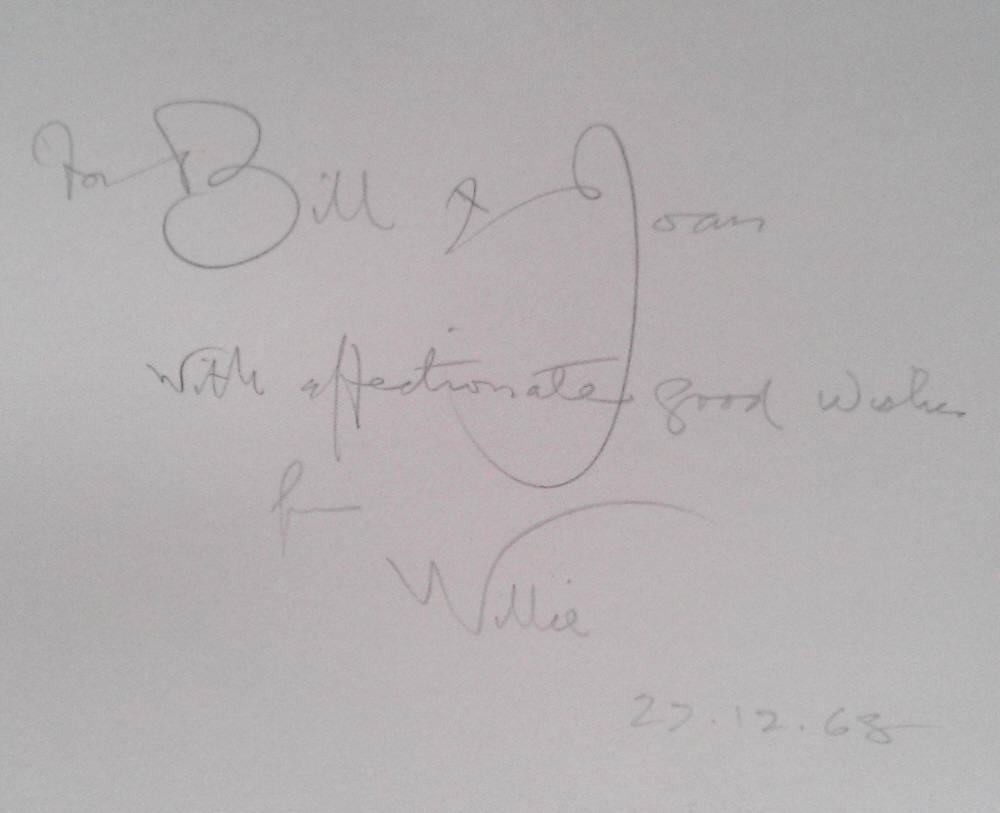 Limited edition signed prints and original paintings, drawings for sale.
---
The Perigord is a most wonderful area in the south west of France. Divided in three regions..
In the North is..
P&eacuterigord vert
(the north.. which receives more rain);
P&eacuterigord blanc
; Perigord Blanc is the central part of the Dordogne department, from Montpon-M&eacutenest&eacuterol in the west to Sorges and Thenon in the north-east.
The region broadly follows the course of the Isle river, and its subsidiary, the Auvezčre.
P&eacuterigord noir
(known for it's truffles and of course the wine eg. Montbazillac )
Sir William travelled extensivelly throughout the Perigord, and produced many paintings of superb quality.
Agigueze
Should you wish to explore the area in France that Sir William spent so much of his time; This holiday house in the
Dordogne
can provide
a beautiful experience for those who enjoy the countryside and wish to visit the many towns and villages of great character.