Original Paintings
Signed-limited edition prints
Limited edition prints(unsigned)
Russell Flint main page
---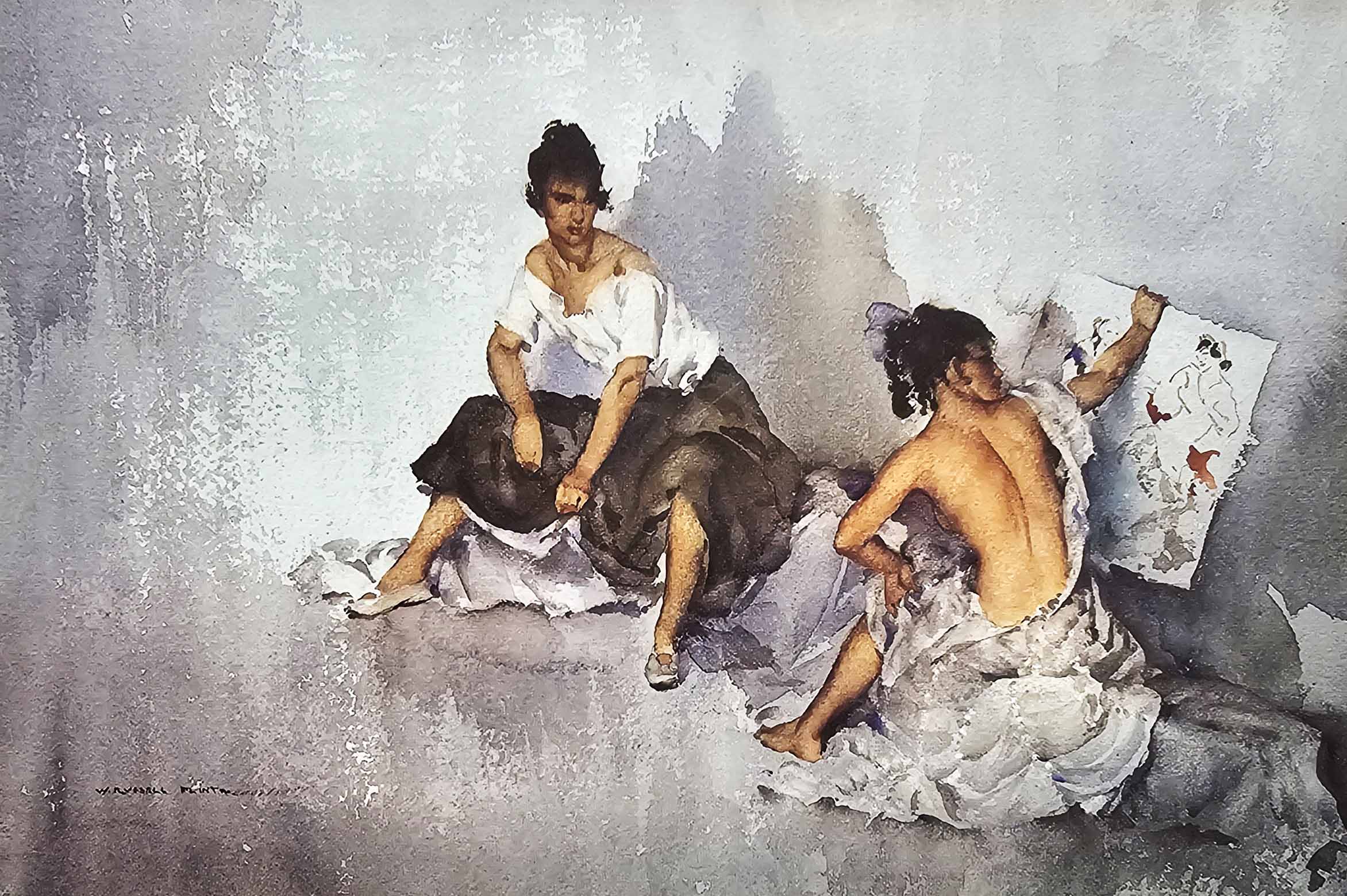 'Subject of Two'
Limited edition of 750
Published .
Image size 16" x 10.5"
Subject of two portrays two models in Russell Flints studio and was publicised as part of a limited-edition print of which there are only 750.
The piece was created in an attempt to focus purely on the subjects hence the washed-out background allowing for further detail and focus on the limbs and form of the body.
Known globally for his mastery of watercolours and a legacy that follows with his son becoming a named and respected painter of his own rite too. The name Russell Flint
remains one that will be a master of the medium.
You may also be interested to view two of our websites featuring the work of highly regarded wildlife artist,
David Shepherd
and the signed prints and drawings of Britain's most sought-after artworks by
L.S. Lowry
here. Sir William Russell Flint paintings and signed
prints
for sale.
Should you wish to explore the area in France that Sir William spent so much of his time; This holiday house in the
Dordogne
can provide
a beautiful experience for those who enjoy the countryside and wish to visit the many towns and villages of great character.