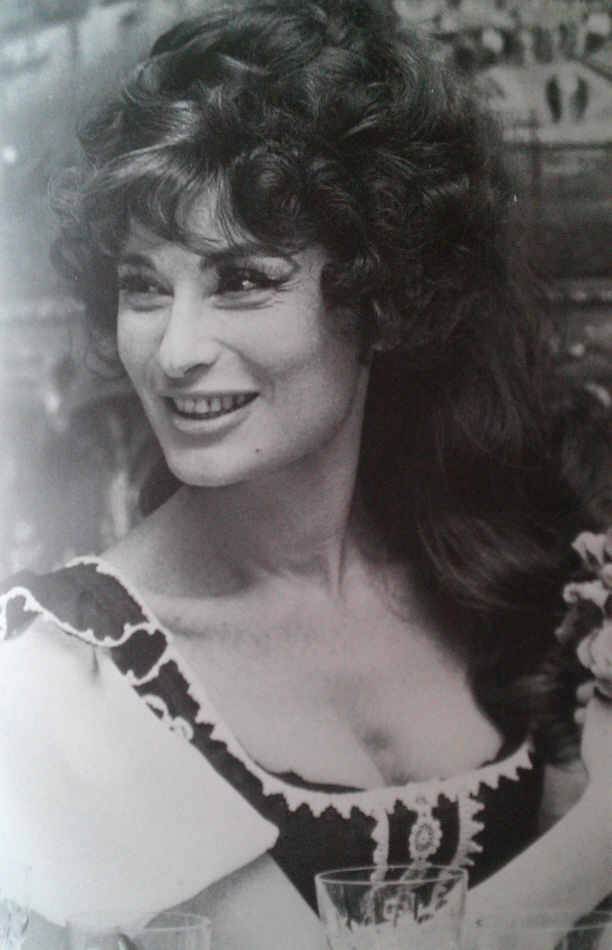 Over thirty years specializing in Sir William Russell Flint's prints and paintings and widely regarded as the world's leading authority

01623 799 309
On display in the studio, 500+ signed, limited edition prints and paintings by Sir William Russell Flint
Cecilia Green died on Nov 2nd 2003 aged 72.
(Extract from The Daily Telegraph.)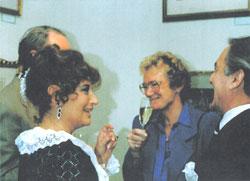 Cecilia Green was the favourite model of Sir William Russell Flint, appearing in many of his paintings in roles which varied from Spanish gypsy to cloistered nun.

Her nude poses - more aesthetic than erotic - were, and remain, famous. At their first meeting in the early 1950s Flint, then aged 72, recognised that her singular beauty - fine cheekbones, slanting eyes and provocative mouth - was the ideal he had had in his mind's eye all his life. (Betjeman was later to sing, "I could not speak for amazement at your beauty".) Moreover, as a trained ballet dancer, she had the suppleness and skill to hold long and difficult poses; Flint was a demanding master.

Their association lasted for some 15 years, but she was much more than his model and his inspiration. Flint's wife was confined to a nursing home with arthritis, and Cecilia took over many additional duties, such as dealing with agents, acting as his hostess, and even manicuring his fingernails.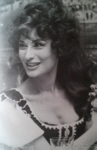 Their relationship was occasionally awkward; Flint could be petty and possessive, and Cecilia was always known for speaking her mind - but it was close, companionable and affectionate; Flint's autumn and Cecilia's spring complemented one another wonderfully.
Despite rumours at the time, their relationship was chaste. Flint's diaries show that he was passionate about Cecilia, but he was always the essence of propriety - though once, in a wild moment, he proposed marriage. Cecilia reciprocated his love, but saw him as a kindly uncle rather than a swain.
Perhaps the most revealing episode came at their parting, when Cecilia, bored with the discomforts of modelling, left to take up a new career in 1966. Flint's diaries record his despair. Cecilia tried to keep in occasional touch but, on her last telephone call shortly after she left, he refused to speak to her. Though Cecilia never forgot the hurt his bitterness caused her - and regretted that she had not handled the situation more gently - she always spoke of him with affection and respect. Flint died in 1969.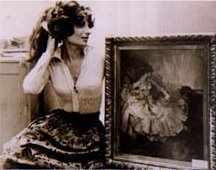 If you wish to visit the beautiful countryside and villages in the south west of France where Flint spent much of his time painting,
a beautiful holiday house in Dordogne is to let throughout the year.

We have specialized in the paintings and prints by SirWilliam Russell Flint for over thirty years, and have on display over
500 edition prints, signed and unsigned; Also original watercolour paintings and red chalk drawings, for sale.
The limited edition prints, particularly the signed, limited edition prints (ie. pre 1969) were very sought after at the publication date,
and the entire edition could be sold out within several hours of release.
There is no 'second' edition, these are the original signed, limited editions that have over the years become highly collectable and
sought after works of art, some of which are over seventy years old.
Recognized worldwide as a fine watercolour master, Sir William's work enjoys the prominence amongst a collection of the finest and most experienced painters of our time.

Should you wish to explore the area in France that Sir William spent so much of his time; This holiday house in the Dordogne can provide
a beautiful experience for those who enjoy the countryside and wish to visit the many towns and villages of great character. here You may be interested to view two of our websites featuring the work of highly regarded wildlife artist, David Shepherd click
and the signed prints and drawings of Britain's most sought after artworks by L.S. Lowry view here.